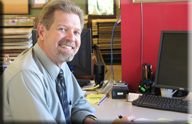 Wide Selection of Premium Natural Quartz



Design Time is proud to offer Q Premium Natural Quartz, a natural quartz surface made by an optimal fusion of quartz and resin materials. Q is naturally beautiful yet incredibly durable. Treated and pressed, natural quartz stone is one of nature's hardest minerals. As a result, it does not require sealing, re-polishing or reconditioning. And keeping it clean is a snap. Simply wipe down with warm water and a mild detergent. Unlike many other counter materials, this product is 99.93% solid and resist stains from coffee, tea, wine, grape juice, food coloring, nail polish and many other agents that permanently stain or ruin more vulnerable countertop surfaces.
Customers also like the fact that our Premium Natural Quartz has a smooth and impervious surface, unsuitable for bacteria and microorganism to harbor and grow. If safety and hygiene are a part of your countertop purchasing decision, it's the perfect choice for your kitchen.
Drop by our showroom and let one of our experienced advisers show you how beautiful and durable this product is!